Muslims of Skokie is an exhibit at Skokie Public Library featuring portraits and stories from local residents. These men and women represent just a small fraction of the diversity of Muslims in Skokie and in the larger community. Meet your Muslim neighbors and read, in their words, how their identities as Muslims affects who they are and how they live in the world.
The exhibit was created as part of Coming Together in Skokie and Niles Township 2018: Celebrating Muslim American CultureS. All portraits were taken by library staff photographer, Max Herman. It will be on view until March 19.
Ainee
I didn't know how diverse Skokie was until I went to Niles West High School. I was so happy about how inclusive it was. When I tell people I'm from Skokie, they know Skokie. Even if they're from way out of town, they know where Skokie is. I think it has a lot to do with the really vibrant Jewish and Muslim communities here. Skokie's always been one of those places I see as welcoming. A couple of years ago when the mosque had gotten threats, just to see Skokie come together to support their Muslim neighbors was really inspiring. I'm really grateful to live in this town.
I'm really passionate about interfaith. My job outside of working at the Lincolnwood Public Library is bringing together Jewish, Muslim, and Catholic kids through art and poetry and music. We all come to the Skokie mosque to learn about each others' religions. To me, that's so important now. Everyone is so unique, and the more I learn--especially from kids--it's so inspiring to see them just get along and come together with no biases and make friends.
There's no definition of what a Muslim is. I know Christians and Jews who are more Muslim than some Muslims I know. The word "Muslim" comes from a root word that means "someone who believes in one God," and that defines a lot of people. That means a specific God for Jews, Catholics, and Muslims, but what's more important is the values that come with it: being kind, treating others with respect, doing good, standing up against things that aren't right. For me, being a Muslim is just being a good person. It doesn't mean you have to pray a certain way or be against certain things. It's not about wearing certain things, either.
The biggest misconception about Muslims is that we're uptight. But Muslims love talking about our religion. I've had people ask me "What do you believe? Why do you wear that on your head?" Having those conversations is good for everyone. People think Muslims are really uptight, but we're not. We're really just fun people. So many of us are now more involved in the arts, especially this generation. Because their parents were immigrants, they were really focused on succeeding, whether that was becoming a doctor, an engineer, those types of jobs. I'm lucky enough that my parents really supported me in what I did with writing, because it was unheard of when I was growing up. Why would I write? What would I have to write about? They think Muslim women don't have feelings, that Muslim women aren't allowed to express how they feel. I remember performing in front of a thousand people a poem about how I had a crush on this boy. And an older woman emailed my coach, and she was like "I'm a 35-year-old Muslim woman and I've never had the guts to even talk about having feelings for a man, and she did it in front of a thousand people at seventeen." I think we are scared, but I think it's changing now.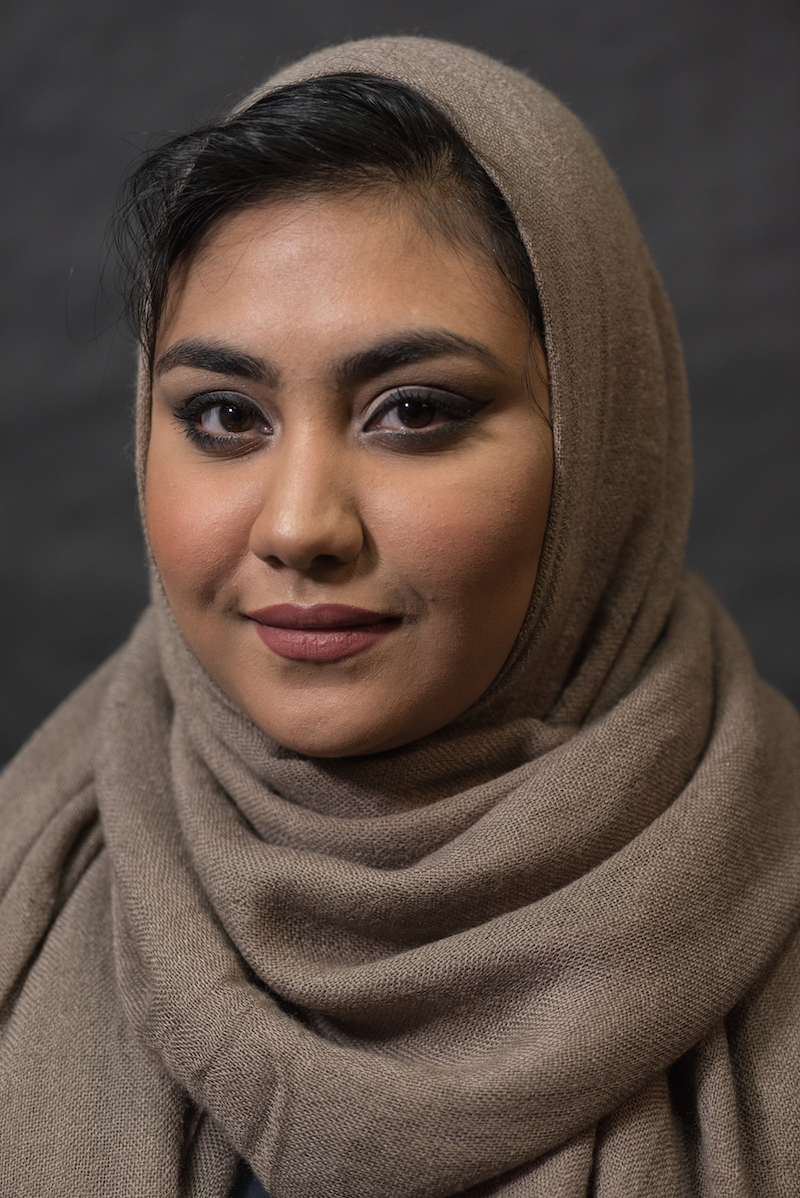 Ali
I have always been in education: as a teacher, coordinator, assistant principal, principal, director of science education, and chief academic officer. My passion is in education, not only as a profession but also in the community as well, and in my family.
I believe being a Muslim in this community requires me to have a good character with all those common values that any religion or any ethnicity values. I have a value to live with all kinds of people from different backgrounds and different religions. We should create that atmosphere where everyone is respectful to each other and lives together and learns from each other. That's what I value. As a Muslim, I would like to be a role model to not only my family but also the community around me as well.
The misconception of people in the United States is the hate or violence of being Muslim. When you look at the teachings and the real Muslim life, there is no such thing at all. The media, unfortunately, whenever they see anything wrong that is done by Muslims, they are on it and they make it really public. But in reality that's not the majority of the things that are happening in the world. As a person I believe no Muslim can be a terrorist, or a terrorist cannot be a Muslim at all--there is no relation. If you look at the Islamic teachings, if someone is doing bad things, he or she cannot be a real Muslim. That's the biggest misconception at the moment. So many people feel like Islam teaches people to hate or to become violent people. But there is no such thing. That is totally ignorance and totally not related to Muslims or Islam.
I'm trying my best to help our youth, as an educator, and specifically in STEM areas--science, technology, engineering, and math. In my community, I try to reach out to my neighbors, trying to give them a chance to meet with me as one Muslim family in the neighborhood and see the real face of Muslims. I'm not going to say I'm the "real" Muslim, but I'm not the ones they will see in the media.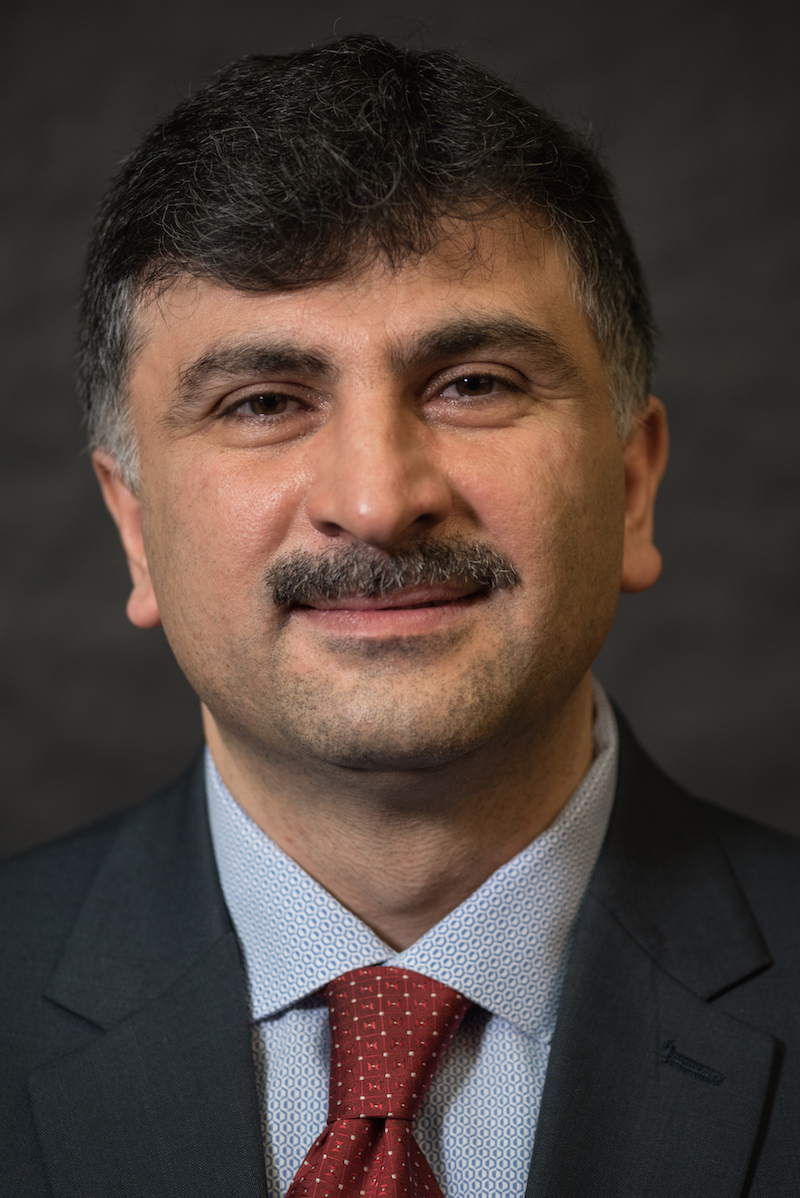 Brian
I'm very passionate about my family and cultural history in this country. I'm Japanese American. My parents were incarcerated during WWII. Since I was a late teenager I've been very interested in that history and in my parents' history going through camp, and their parents' history going through camp and how that had molded who they are today. I'm also very passionate about fighting for civil rights and civil liberties for people who don't have a voice. I sit on the board of the Japanese American Citizens League, and that organization is the oldest Asian American civil rights group in this country. We were founded in 1929. I think it's very important that rights are stood up for. I think it's very important that people know what they're fighting for, and it's important to know that there are people who will fight for them. And that plays into who I am as a Muslim American. You would never look at me and think I'm a Muslim because I don't have that stereotypical Muslim look I guess, right? I have these Japanese genes where I don't grow any hair, so I can't grow a beard, I can't grow a mustache. This is what I look like every day. As a first impression, I just look Asian. And in recent, current times, more so since 9/11, there's been a lot of discrimination against Muslim Americans.
As soon as 9/11 hit, the Japanese Americans and their larger communities were stepping out and they were protesting because they knew exactly what was going to happen next. They foresaw it and it happened: a lot of people going against people who looked Muslim, or who people thought were Muslims. They wanted to let the Muslim community know that we understand what's happening and what's going to happen and what you're going through. In recent years, that's been part of my mission: to help any way that I can to stop anything like what happened in 1942 to Japanese Americans living on the West Coast from happening to any of the Muslim Americans living in this country. That's my passion.
I have a lot of Japanese characteristics in me that are just inborn. Some of that can be transferred over to Islam. Who I am and how I view things, and how I treat people, and how I function--that all has to do with Islam.
The biggest misconception I've seen is that Muslims are going to invoke sharia law on everybody--that we are going to kill anybody who is not Muslim. Which is the farthest from the truth in any shape or form. But that's the biggest part that I hear, whether it's blogs, chat boards, Facebook groups, whatever it is.
Fatima
To me, being Muslim means not only that I am following my religion and believing in my god Allah, but I'm supporting other people, I'm helping people who are poor, or I'm helping the general public, or I'm being a good friend to someone. To me, being Muslim means that I'm not someone who hurts anyone. I'm not someone who criticizes anyone. I'm not someone who takes advantage of anyone.
I feel like the largest misconception is that being Muslim is being a terrorist. We are being portrayed as evil, like we're the bad guys. I heard someone say, "If a white man or woman does damage to America, that man is disturbed. If a Muslim person does it, it's terrorism." And I thought "Wow, I could see why that's true." There's so many things that are happening and there are so many people committing other crimes and they're not Muslim, and they're still hurting other people, but it's not being called domestic terrorism. It's not being called out as much as my religion is being called out. I feel like that's unfair. I hope that one day my Muslim brothers and sisters don't have to suffer from this. We don't have to be looked at, we don't have to be called names, we don't have to be in this little box labeled "terrorist." I want everyone to be comfortable, not only me as a Muslim, but any culture, any religion. I think it's important that everyone gets to be comfortable in their own skin and being the religion that they choose and believing in their own faith.
I like helping others. If I'm not helping others, I'm probably at a cat shelter. I love cats, kittens, anything related to animals. I enjoy hard tasks--I enjoy taking it apart, trying to solve it. I like challenges. I don't like anything easy because if something's too easy, then it's like cheating. Life can get tough, but it's the challenges that make it fun and interesting.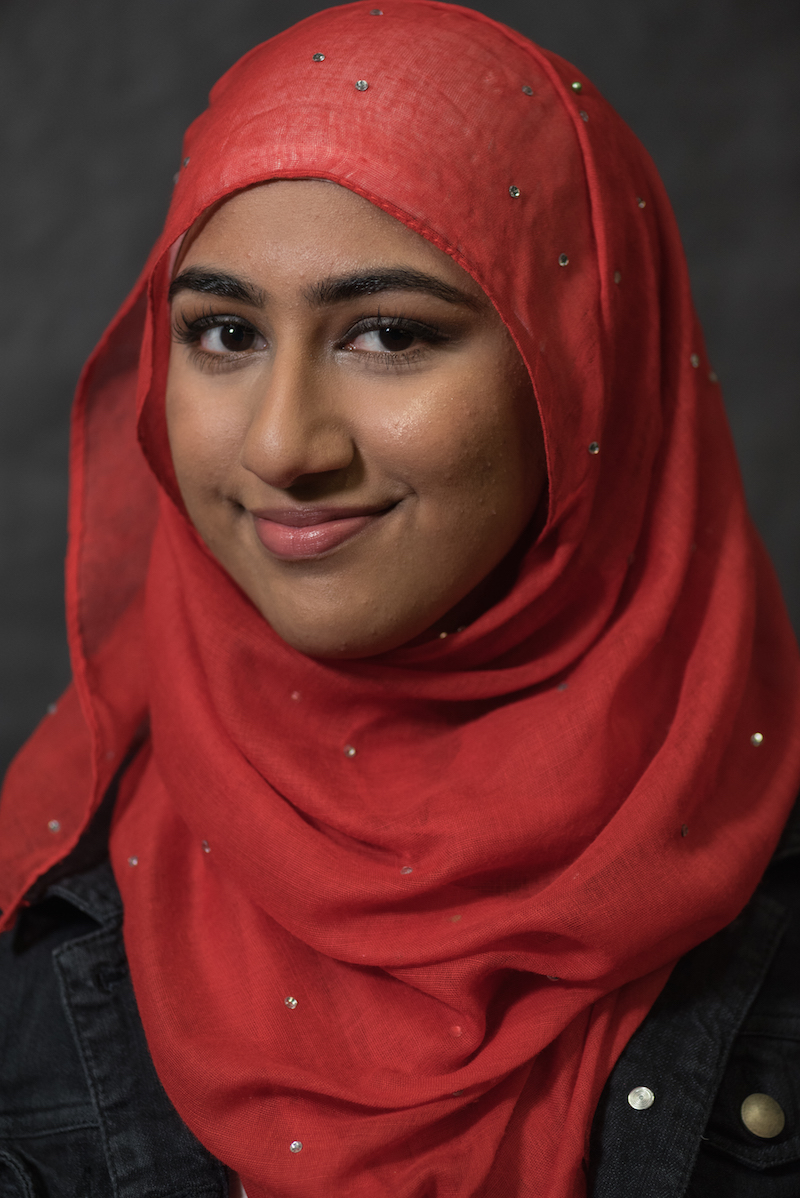 Mansoorali
I came to this country in 1976 as a crew member in New Orleans, Louisiana. I jumped off the ship--literally--no passport, nothing. I got married in 1980--I met my wife here in Chicago. My daughter was born in 1981. I have three children now and five grandchildren. My other daughter is married, my son is at Harvard Law School. I'm very happy to be in America and in Skokie. I have a great life here.
On the Eid days, Muslims from all over the world come to our Holiday Inn Skokie Hotel for the prayers. Not only Pakistani people, or Indian people, or Bangladeshi people; people from all over--from Africa--anywhere in the world. Muslims know we're having prayers here. Over four thousand people come, people from all over the world.
We love this town. It's the best town.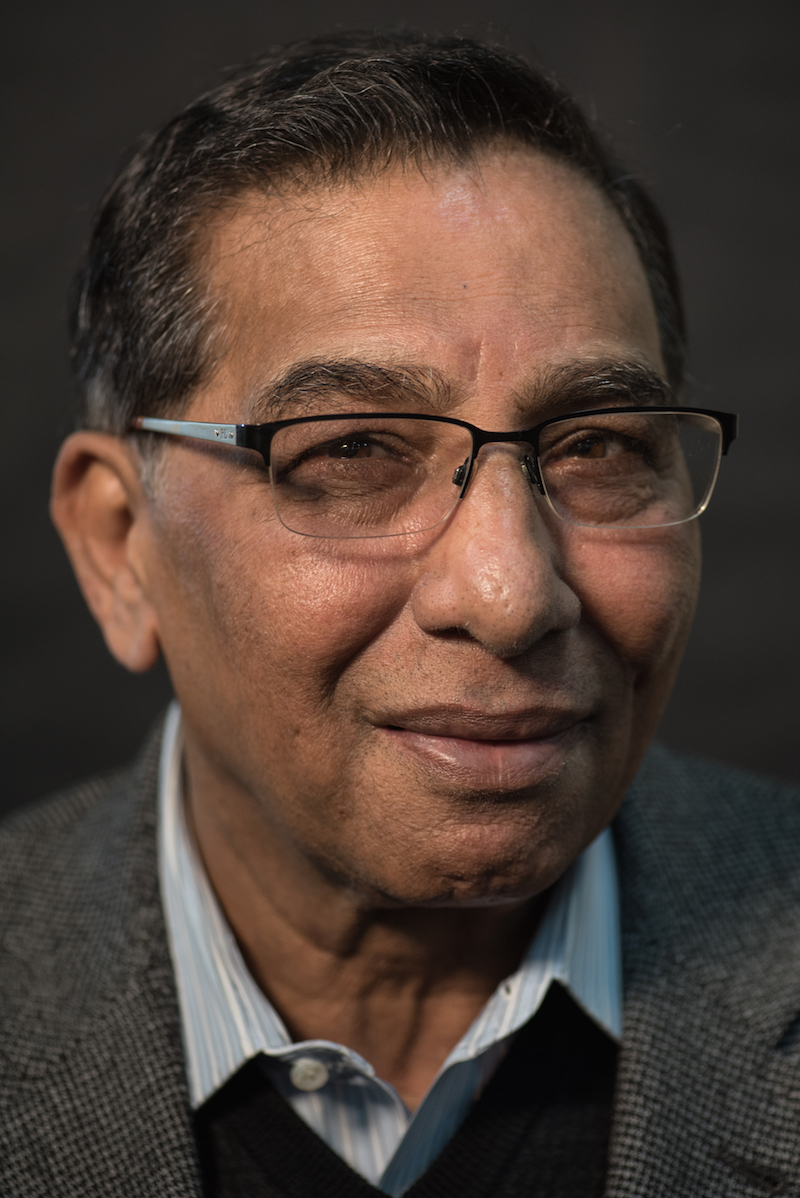 Sheila
We moved here when I was in 8th grade. After graduate school, I came back here to raise my own family. About 15 years ago, we invested in our first business, the Holiday Inn Skokie Hotel, which has become our flagship. We then bought four more hotels. We really think that the experiences that we had in Skokie, the welcoming feeling that we had as business owners--we were always supported--allowed us to grow and gave us the confidence to grow as business owners. Our experience in this community has been nothing but amazing, and that's why I wouldn't raise my kids any other place than Skokie.
This village gave us a lot of opportunities, especially my brother. He went from kindergarten all the way through high school here, he went to Cornell for undergrad, and now he's at Harvard Law. That's the true American dream--you want to do financially well, you want your kids to be educated, and I feel like a community like this supported us and made a product like him.
After college, I had a job offer lined up. And Dad [Mansoorali Lakhani, another community member featured in this exhibit] said, "I'll match your offer because I feel like you should be an entrepreneur." It was probably one of the hardest decisions I made--he was a really tough boss. He taught me how to work hard, and I learned a lot of values. I believe those experiences made me a strong woman, gave me opportunities within our community that I wouldn't have had I chosen the other career path. We're passionate about helping others, and we're passionate about being contributing members of society in our community.
My father made a commitment that no matter when Eid falls each year, that he will contribute the entire hall for prayers. It's really a commitment to get your staff on board and say "This means a lot to me, and I'm going to contribute my space." We feel that those prayers, giving that space, brings us blessings. We have the space and we feel like God has given us so much that we like to help people of all communities. We host events here from all religions, all ethnicities, and we welcome it. A town like this, you never feel like people don't come to you because you're a Muslim-owned business. We just live in such a diverse community that we all work together and everyone is welcome here. Just like everyone is welcome in Skokie, everyone is welcome through our doors.
We are Shia Ismaili Muslims, which is a small sect of Muslims. Being an Ismaili Muslim is no different from being a Muslim in general, but it means that you live through the ethics of Islam: you help others, you participate as a contributing member of the society, you are patriotic to the country you live in. You help others whichever way you can.
I think the misconception about Muslims in the world outside Skokie and Chicago is that we're different people. Maybe the women are held back, or we don't promote peace. Those are the largest misconceptions. There are enough Muslims who have made significant contributions to society, to the world, to our smaller communities, be it professional business people, doctors, lawyers, comedians--we are as equal contributing members of society, just like all members of different ethnicities and religions.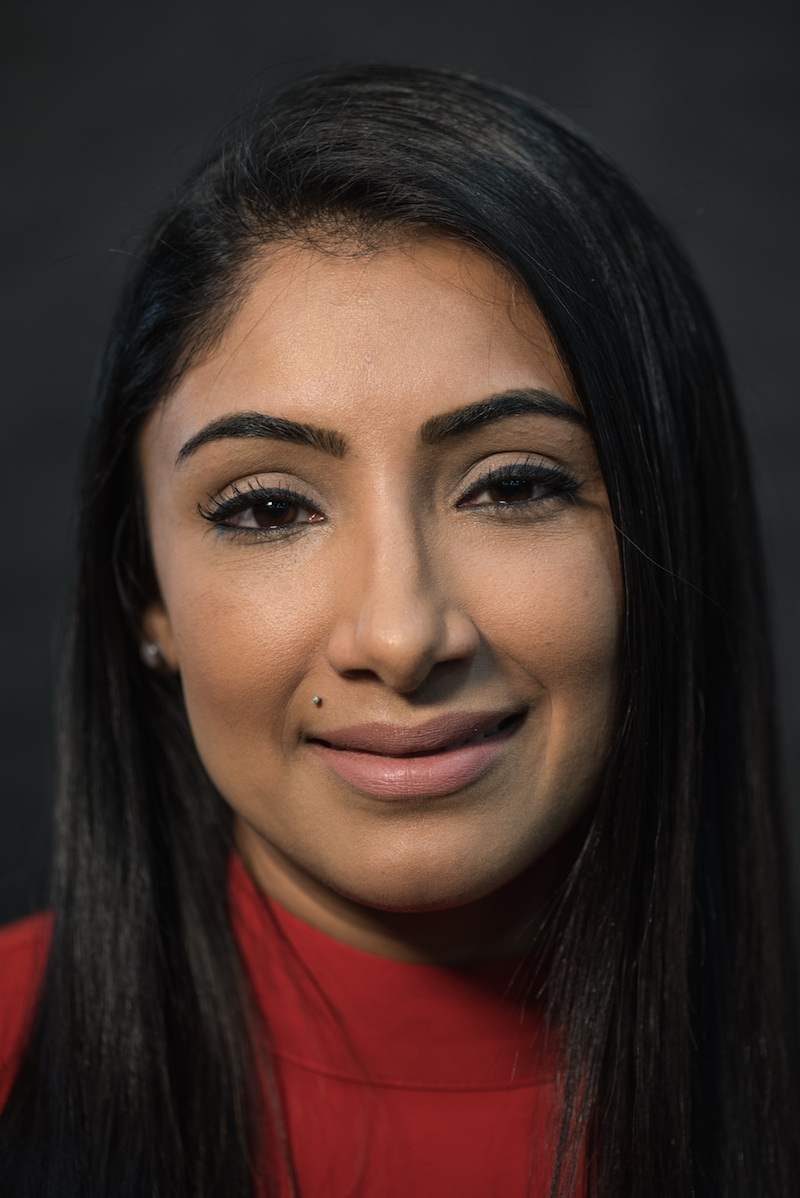 I moved to Skokie at the age of 9 and have always been mesmerized by its beautiful diversity, yet for some reason, I never saw someone who looked like me. Girls wore the hijab at school, but none wore it like me. I suddenly became the token Muslim figure in school, without even realizing it, and what once started as a project to diminish negative stereotypes associated with my Muslim identity, turned into the tokenization of my experience. It is almost as though I was unable to live without my experiences being compared to someone else's.
After many years of being told how I am so articulate "for a Muslim woman," and so beautiful "for a Muslim woman," I wanted to reject these stereotypes and ideas on a larger scale. When I decided to run for office, my Muslim identity was at the forefront of every article, video or question presented to me. It was something I couldn't escape. And the issue was: it was something I wanted to leave behind. I wanted to be treated as "Bushra," not "Bushra the Muslim doing *blank*." I have been on one heck of a journey but can happily share a few testaments to my hard work would be being featured on the cover of TIME magazine, Teen Vogue, and was recently named Glamour magazine's College Woman of the Year! Many *firsts* for Muslim women.
Bushra A.
---
It's really good to see diversity in Skokie. It's just a perfect place to live.
Saira H.
---
As I lived in Chicagoland for seven years now, I found life here in USA as any other country in the world especially as a Muslim. As a Muslim I am always being investigated by everyone especially that I have beard, most people are just afraid when I pass by them or if I am making my prayers! Being a Muslim with beard gives the right to companies to not hiring me that I spent almost one year without job and just borrowing money from different people that I still have to pay until now.
Having the respect to everyone seems to many people that I am afraid or that I am lying!
So, in general media already controlling most people through lies and stories they made up, and through examples they give of people we don't know if they are truly Muslims, and even if they are Muslims they could be some kind of arrogant people who don't know Islam.
So, we have to make the difference and we have to understand that Islam is not Muslim, a Muslim is a human being who can make mistakes, who can do wrong when he doesn't understand Islam well, who can get angry when he is hurt, who can act as any human being and try to protect himself when he is attacked.
We have to stop judging Muslims, and stop judging people. We only need to practice our rights freely and we have to follow law and not to judge anyone unless they come up with anything wrong and anything against law. Treat Muslims as humans you love and you want to live with. Muslims have their own beliefs and prayers and you have yours, that's the only difference between us.
I like Chicago, and I like Skokie so much that's why I moved to live in it, as well I like the entire world because the entire world is a home for me wherever I go I can live in. Don't forget Muslims at every activity you do then leave the choice to them whether they want to join it or not according to each one's beliefs.
And most importantly try to know Islam from Quran and from the last messenger of Allah Muhammad salla Allah aleih wa sallam's teachings.
Said Z.
---
I am a Muslim. I was born in Zanzibar in 1944. I am an internist (doctor). I have served Chicago citizens since I arrived here in 1971. I have recently published a memoir—a spiritual journey—I think you may like it. It is in Evanston and the Newberry Library. It is called "Zanzibar to Chicago: A Bohra Muslim's Search for God."
Fakhruddin
---
I lived in Skokie for about 20 years before moving to Morton Grove. I wish I had not moved, as Skokie was a fun town and my younger daughter was born here. All my three kids went to elementary and high school (Niles North) here. My son got a bachelor's degree from Northwestern after finishing Niles North High School here. He had his artwork displayed in Skokie Library several years ago.
I wish I could move back to Skokie again and will wait for that opportunity. I was involved in Skokie Lion's Club and with Festival of Cultures in Skokie. I loved living in Skokie and have a lot of fond memories. We are diverse like a basket of flowers of different colors, but together to achieve harmony and peace without biases or religious faiths to interfere with our happy and joyful lives.
Muhammad A.
---